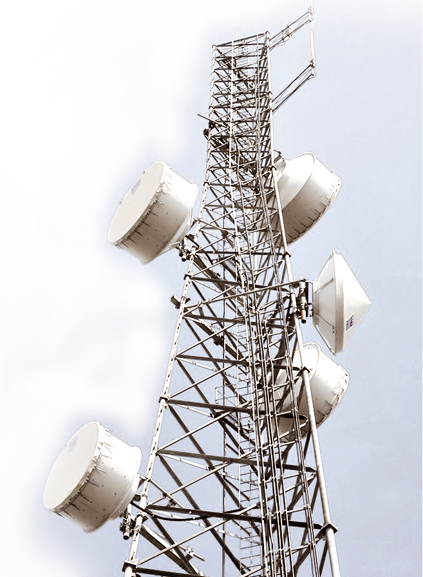 Isoc, edotco put up new vehicle to build common towers in PHL
SHARED infrastructure builders edotco Group Sdn. Bhd. and Isoc Infrastructure Inc. are investing a combined initial equity of $10 million—with an option to increase the investment to $100 million in the next five years—to jointly build common telco towers across the Philippines.
Tuesday saw the introduction of corporate vehicle Isoc edotco Towers Inc., which is equally owned by the Malaysian and Filipino independent tower groups. Together, they will build as many as 500 towers in their maiden year.
"The plan is that we have agreed to invest up to $100 million together over the next few years, so roughly that should be the first thousand of the towers," edotco CEO Suresh Sidhu said in a press briefing.
Isoc Infrastructure Chairman Michael C. Cosiquien added that the amount—equally divided between the two groups—will be bankrolled by internally generated funds from both groups.
"We are expecting to invest that in the next three to five years; it depends on order book from mobile network operators," he said.
The group's most advanced deal is with Globe Telecom Inc., which requested the tower builders to construct cell towers in the Calabarzon area. These towers are being offered to Smart Communications Inc. and Dito Telecommunity Corp.
Infrastructure sharing, Sidhu added, has proven to help mobile network operators focus on their core business and service offerings by alleviating the cost pressure of building and maintaining towers.
"We believe that the right sharable infrastructure will be able to meet the current demands for affordable and reliable connectivity in the country. Partnering with local leading players is a key strategy for us to ensure we are meeting the country's specific needs and we see this collaboration with Isoc as a catalyst to enable the transformation within the Philippines telecommunications sector and lay the right foundation for the country's digital readiness," he said.
Cosequien added that the two groups' combined expertise in building infrastructure, particularly common cell towers, would help improve and upgrade the country's telco infrastructure.
"As we build these common towers line by line and bolt by bolt, millions of Filipinos will be able to connect with their families both domestic and abroad. Through this enhanced digital connectivity, opportunities would be opened, gaps would be bridged, and relationships nourished as we help create a much stronger and globally competitive Philippines," he noted.
Undersecretary Eliseo M. Rio of the Department of Information and Communications Technology (DICT) said the benefits of the shared infrastructure initiative of his agency will help reduce both capital and operational expenses of telcos, which, he said are expected to be passed on to consumers.
"Our target really is to come up with 50,000 more towers because they are just enough to improve our tower density to about 0.52 per 1,000 users, which is still lower than Vietnam. We are targeting that within seven to five years," he added.
Currently, the Philippines has 17,850 towers that serve over 100 million subscribers. This translates to a tower density of 0.14 or one tower serving 1,000 subscribers. The ideal tower density is at one tower per 1,000 subscribers.